Latin Ally of US and Israel Begs Biden Administration for Respect
Still no respect for Latin American ally of the United States.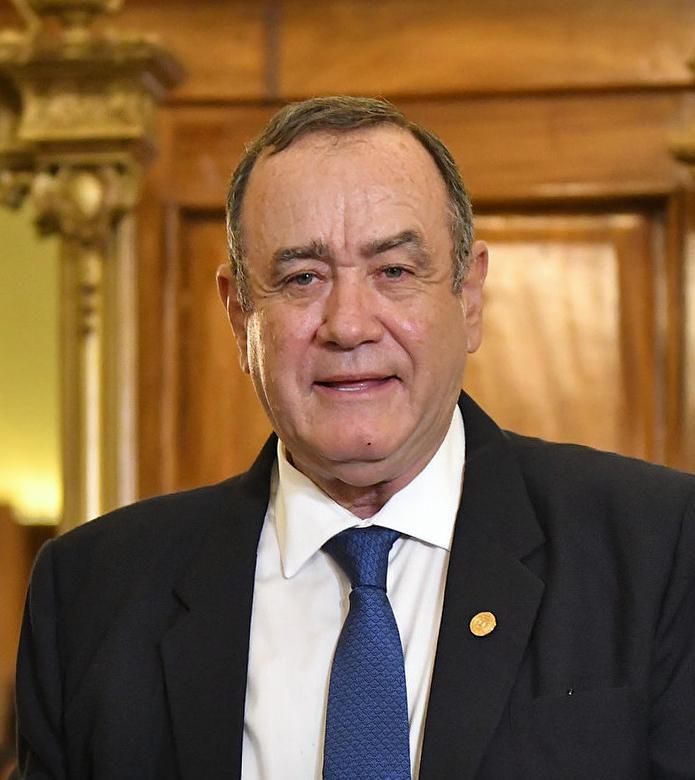 New York City NY: Guatemalan President Alejandro Giammattei chastised industrialized nations for a perceived lack of support, while he also demanded respect for the sovereignty of his Central American nation.
In his second speech before the General Assembly of the United Nations Organization (UN), Giammattei said on September 20, "Sovereignty is fundamental, no matter how big or small the countries are, relations must be based on respectful treatment and no country, organization or multilateral entity can or should intervene in the affairs of other countries."
Echoing his 2021 speech, Giammattei called for deep changes "to ensure respect for sovereignty and territorial integrity."
For Giammattei, the UN must avoid a "third major confrontation" in the world, but cannot do so "if there is no commitment to respect international law and resolve our differences based on dialogue and negotiation, respecting the sovereignty of each state."
Giammattei was recently congratulated by EU diplomat Josep Borrell, a socialist, for being a leader among Latin American heads of state in support of Ukraine. During Giammattei's speech, he stressed that "peace is not a lack of war," and pointed out continued threats to the existence of Israel and Taiwan.
Calling for the transformation of the UN to "preserve future generations from the scourge of War," Giammatti said that the Security Council should be changed and rid of ideological bias so that no member-state can veto its resolutions unless it "authentically seeks to protect peace."
"Hunger and poverty have no ideology," Giammattei said as he called on the world to focus on development. Furthermore, he pledged Guatemala's support for Taiwan's right to belong to the UN as a country independent of China, which is a permanent member of the Security Council.
As he did in his speech last year, the president expressed the "urgent" need to make "deep changes", again, "to ensure respect for sovereignty and territorial integrity."
Giammattei's remarks may have been as much directed at the United States as to Russia. His government has been assailed by the U.S. State Department and American nonprofits aligned with the Democratic Party and the left for alleged infringements of human rights and challenging U.S. policy regarding corruption and human rights. Nonetheless, the Biden administration still has agreements in place with Guatemala, as with other Central American governments, to stem the flow of migrants to the border.
Heritage Foundation analysts Mike González and Mateo Haydar wrote in May that Biden administration has rewarded "dictatorial" Cuba and Venezuela, but has punished Guatemala. This is despite Guatemala's express support for the US, Israel, and Taiwan.
González and Haydar wrote that Giammattei met with them in April and said U.S. Ambassador William Popp of "meeting with indigenous leaders" to plan his ouster. "They want to topple my government," Giammattei reportedly said, telling the analysts that the U.S. is introducing the sort of multiculturalism that the Biden administration advocates at home.
What is termed "indigenismo" in Guatemala prioritizes ethnicity over national identity in an echo of American-style critical race theory. While Spanish is the official language, there are 24 other languages – most of which are counted as Maya while there is another with African origins.
According to the Heritage Foundation analysts, Giammattei is planning to ask the U.S. to shut down its U.S. Agency for International Development because it promotes indigenismo. Giammattei fears that the U.S. is promoting a plurinational form of government along the lines of what leftists in Chile have sought.
The U.S. State Department has clashed with Giammattei over charges that his government has allegedly squelched dissent and set aside U.S. and U.N. anti-corruption campaigns. In September 2021, the Biden administration declared that Guatemalan Attorney General Consuelo Porras Argueta is a "perpetrator" of corruption, thus banning her from obtaining a visitor's visa to the U.S.
Another bone of contention is the United States' long-standing support of abortion and contraception as a plank in its foreign policy throughout both Democratic and Republican administrations. In June, Giammattei told listeners at the Organization of American States in Washington D.C. that his government is "pro-life" and that Guatemala's constitution "respects life from conception."
Guatemala is a signatory, as are 34 countries, of the non-binding Geneva Consensus Declaration on Promoting Women's Health and Strengthening the Family.  The Geneva Consensus was co-sponsored by Brazil, Egypt, Hungary, Indonesia, Uganda, and the United States during the Trump administration.
Guatemala has long-standing ties to Israel. Its first democratically elected government voted in favor of Israel's admission to the UN in 1948. Israel has long sold arms and provided military and other assistance to Guatemala. In 2017, the U.S. and Guatemala were among the nine nations who voted against a UN resolution that called on countries to refrain from establishing diplomatic missions in Jerusalem. Currently,  only the United States, Honduras, Guatemala, and Kosovo have embassies in Jerusalem.
Topic tags:
Israel Guatemala Biden administration