Precarious Green-Light For Canadian Gold Mine in Guatemala
Guatemalans fear water polluted by cyanide.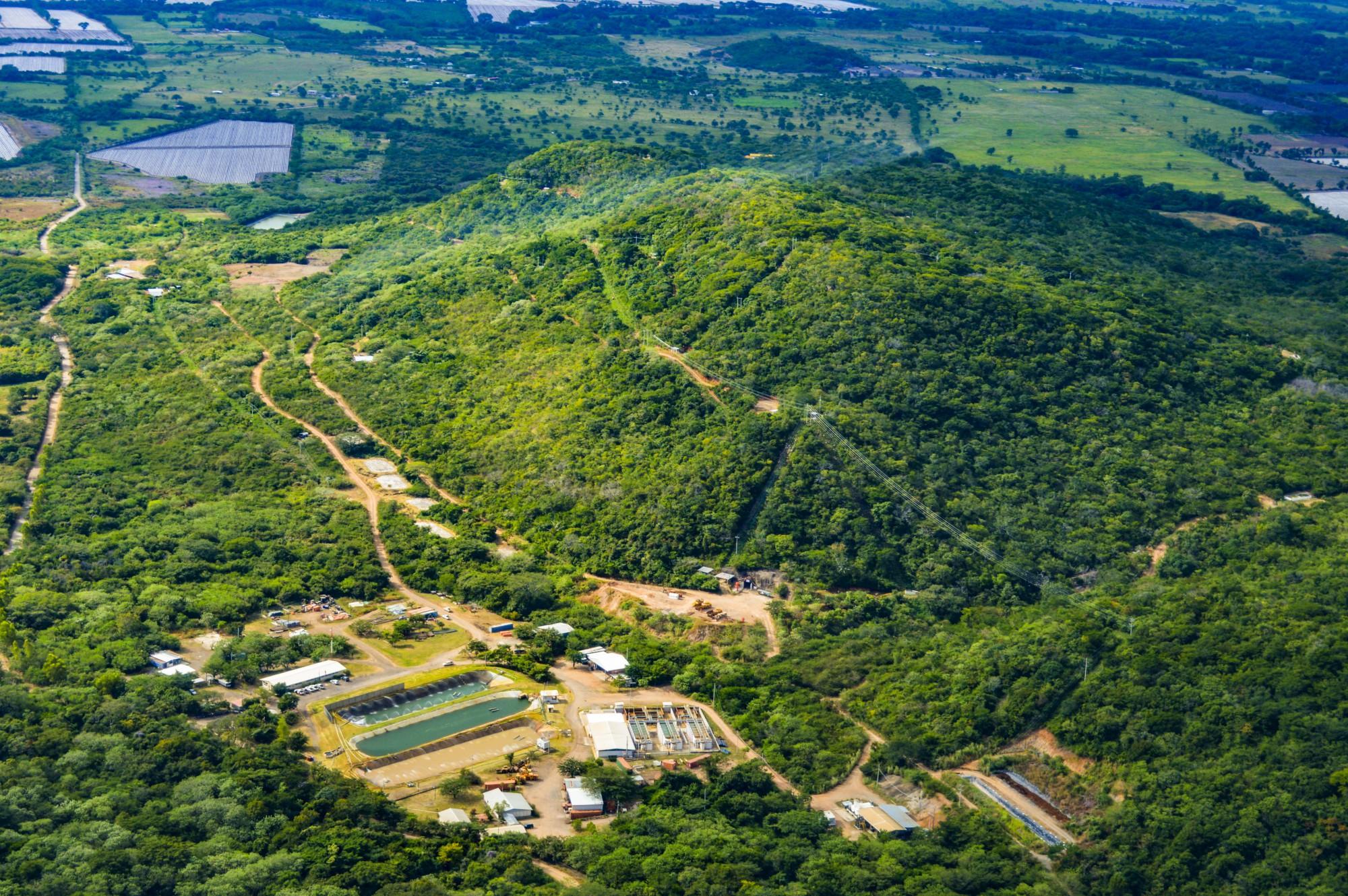 Cerro Blanco, Guatemala.
GUATEMALA CITY: A Canadian mining company denounced a public referendum in Guatemala that would ban an open-pit gold mine at the Cerro Blanco ore field, claiming that the vote was unconstitutional.
According to Bluestone Resources, based in British Columbia, the group that organized the vote in the Asunción Mita municipality near Guatemala's border with El Salvador had a clear bias against mining. The mining company also alleged illegal activities were observed during the September 18 balloting.
 However, it appears that the proposed ban is not likely.
"This referendum is clearly unconstitutional and filled with irregularities. We are disappointed with the actions of these groups who use these biased referendums to create doubt and uncertainty around responsible mining projects such as Cerro Blanco," said Bluestone Resources President/CEO Jack Lundin in the statement. Furthermore, the company's lawyers believe that the referendum is not legally binding because it defied a judicial suspension.
Bluestone had postponed operations, having determined to switch from underground extraction to open-pit mining.
Because open-pit extraction requires the use of cyanide, environmentalist and leftist groups, such as the Reverdes, in Guatemala and El Salvador opposed the method, citing concerns over potential contamination of freshwater resources, such as Lake Guija and the Lempa river. The Lempa is main source of water for El Salvador's capital, San Salvador.
Bluestone asserts that its plan includes a cyanide destruction process for neutralization, thus answering environmentalists' concerns.
Guatemalan Minister of Energy and Mines, Alberto Pimentel told local media that the project has a license granted in September 2007 for underground exploitation of gold and silver. Pimental confirmed that Bluestone is seeking to obtain authorization for open-pit mining. He confirmed that the national government does not consider that the local referendum is binding because the Ministry of Energy and Mines has national competence over such matters.
The Guatemalan government is awaiting an environmental assessment from Bluestone in order to consider its request to alter the method of mining.
"The precarious greenlight for Bluestone Resources in Guatemala reflects the confusing, unpredictable, and onerous process for mining approvals. The delays and chaos allowed the municipality to carry out a citizen consultation that did not have legal authority. However, despite that it still sent a clear message against the mining project," said Fergus Hodgson, the director of EconAmericas: a financial consultancy devoted to alternative investments and stakeholder management.
"This case, among others, illustrates there is a dire need to reform mining regulations to make them more transparent and streamlined. This should include clarity regarding the role of different levels of government and the setting for citizen consultations," said Hodgson, who has long experience in Guatemala and other Latin American republics.
"Bluestone Resources and government officials will have to tread carefully, lest they create more conflict and face sabotage. The company needs a compelling communications campaign to build positive relations with the local community, which could benefit from employment and investment in the region," said Hodgson.
"Guatemala is in dire need of foreign investment for economic development, but a negative perception toward mining is standing in the way. Not only can these firms bring capital, they can be the impetus for improved institutions. This case is shining a light on the problem, while other mining projects are also stuck in limbo," he said.
Engineering work by Bluestone determined that an open-pit would provide a doubling of potential yield because of the near-surface high-grade ore. An assessment determined that the yield could be doubled by using the open-pit method. With an annual production of 197,000 ounces for 14 years, it could produce 347,000 ounces per year.
According to Mining.com, this would triple the Net Present Value to $907 million. On September 22, gold prices were at about $1,671 per ounce.
Proposals to exploit mineral deposits in Guatemala have met with opposition from environmentalist and nativist groups in the past. For example, there were protests in 2017 over the pollution of Lake Izabal, which empties into the Caribbean Sea, that locals feared were caused by the Fénix nickel mine near the town of El Estor. At least one member of the local Maya Q'eqchi community was killed by police during the protest.
In 2019, the country's Constitutional Court suspended operations of Fénix. However, some mining operations by Solway, the Swiss concern that owns the mine, continue.
Topic tags:
pollution Guatemala Canada mining gold business human rights