Two Americans Caught Twice Smuggling Artifacts In Three Days
Guatemalans are not happy with these expats.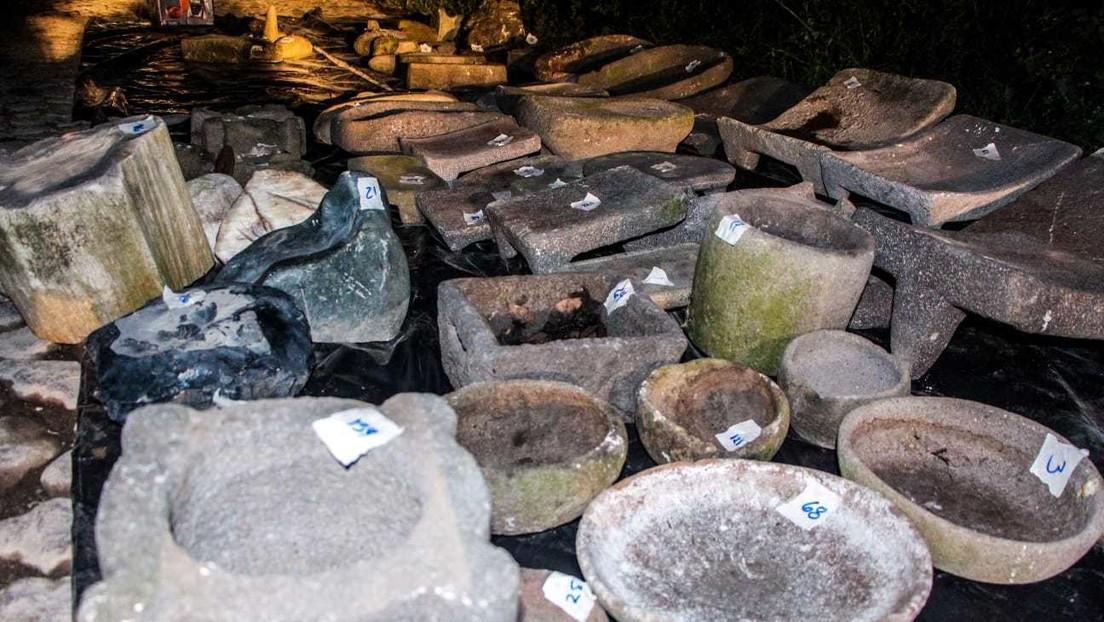 Two American citizens have been released on bond by authorities in Guatemala after being charged with illegally transporting pre-colonial archaeological artifacts.
Stephanie Allison Jolluck (49) was first caught redhanded at Guatemala's international airport on November 9 when officials found pre-Hispanic artifacts in her baggage. Guatemalan officials released photos showing two large carved stones believed to date between 600-900 AD and belonging to the Late Classic period of Guatemala's indigenous past.
After appearing in court, she was released on her own recognizance and confined to house arrest. But then, on November 13, Jolluck was seen at her home in the company of Giorgio Rossilli (62) in the market town of Antigua. It was there that police found dozens of pre-Colombian stone artifacts in the pickup truck in which they were travelling.  The pair appeared in court on November 14.
"It was determined that within the vehicle they were transporting 166 pieces of which,  according to an archaeologist of the General Directorate for Cultural Heritage, 90 percent are authentic," said an official release
The officials said that there were ten mushroom shaped figures, as well as mortars, and more than a dozen anthropomorphic figures.
Despite having been charged for two successive attempts of smuggling artifacts, Jolluck was released on a bond of approximately $6,100. Rossilli was also released on bond, while both have been told to remain in the country while awaiting trial, register with authorities every 15 days, and stay away from any place where archaeological artifacts are sold. Both, however, were allowed to keep their passports.
According to Jolluck's Instagram account, she resides in Antigua, a town popular with expatriates that is well-known for its Hispanic colonial architecture.
Jolluck is a photographer whose personal website states: "I am an unseen witness to the moment. I don't interact with my subjects; they are unaware of me. It is the art of capturing fleeting observations and seeking glimpses of life from the shadows."
Rossilli is purportedly an expert on the popular culture of Central America.
In Guatemala, as in throughout Latin America and the Caribbean, the smuggling and theft of pre-Colombian and colonial cultural artifacts has been rife for years. While many artifacts are in museums after being taken by colonial powers and visiting travellers and archaeologists, some are being returned to their homelands. Since 2020, Guatemala has recovered some 300 pre-Colombian artifacts from Belgium, Canada, France, Germany, Italy, and the United States, according to Guatemalan authorities. 
 
Topic tags:
crime United States Guatemala archaeology