University of Vermont is Wrong About On-Campus Racism
Antisemitism at the public university is going from bad to worse.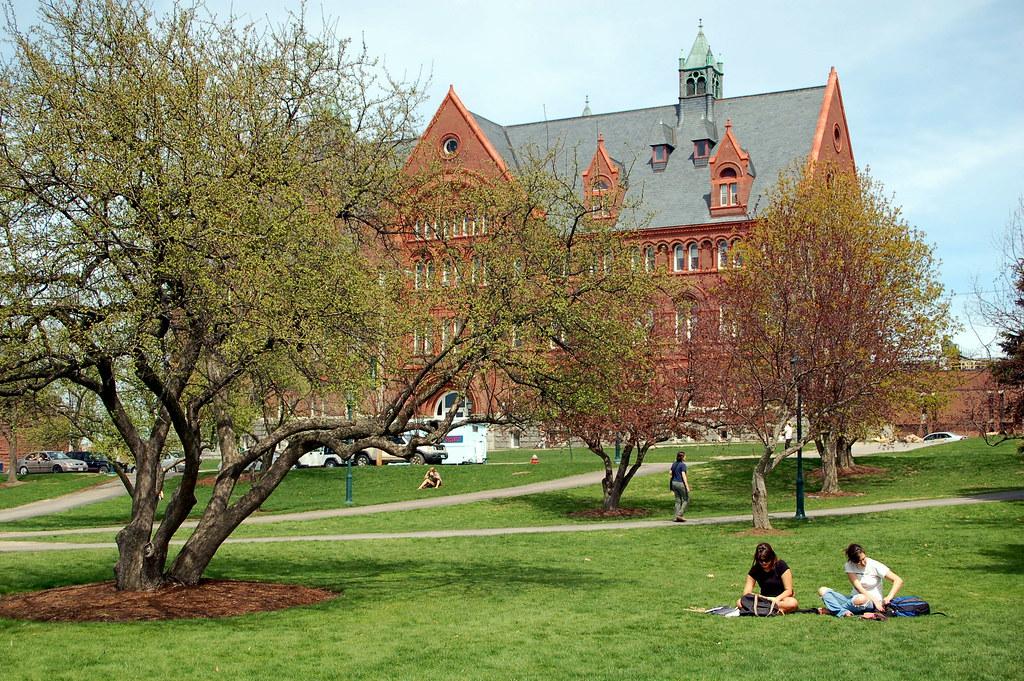 University of Vermont campus in springtime.
University of Vermont President Suresh V. Garimella recently presented a master class on how not to address civil rights violations. When the U.S. Department of Education's Office for Civil Rights opened an investigation into systemic anti-Semitism at his university, Garimella responded with a harsh public statement criticizing his accusers. Garimella's response succeeded wildly but in only one respect..
Garimella succeeded only in uniting the organized Jewish American community against his leadership. Specifically, his ill-tempered response provoked a statement of "grave alarm" against UVM's handling of anti-Semitism allegations. In particular, he drew condemnation for blaming whistle-blowers for his own administration's failures..
Over twenty Jewish organizations, representing Jewish Americans from coast to coast, joined in a rare show of unity. They announced that they are "alarmed, disappointed and troubled" by UVM's response. Spanning the A-to-Z of the Jewish world, from the American Jewish Committee, Anti-Defamation League and Hillel International to Jewish Federation, Simon Wiesenthal Center and Zionist Organization of America, these organizations, some of which agree on little else, agree on this: Vermont has a big problem, and Garimella is making it worse.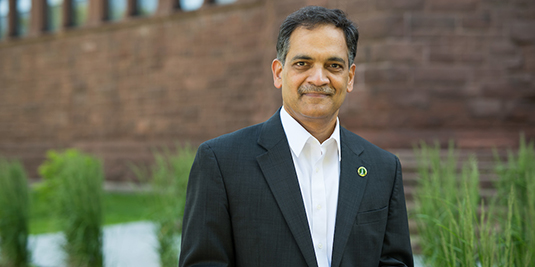 Suresh V. Garimella Ph.D, President of University of Vermont 
To understand how we got to this point, one must begin with the facts. Last year, my organization, the Louis D. Brandeis Center for Human Rights Under Law, joined with a student organization, Jewish on Campus, in filing a lengthy legal complaint against the University of Vermont..
What makes Vermont's record especially notable is that it came as anti-Semitic incidents were surging nationally and worldwide. Earlier this year, the Anti-Defamation League announced that anti-Jewish assault, harassment and vandalism had increased 34% in 2021 to the highest levels since the organization had begun tracking such incidents in 1979. Other organizations reported record levels of anti-Semitism worldwide..
On U.S. college campuses, anti-Semitic incidents have also surged. Catharine Lhamon, my successor as the Biden administration's assistant secretary of education for civil rights, recently acknowledged the "distressing rise in reports of anti-Semitism on campuses across the country." Dozens of U.S. congressmen had brought this "very serious problem" to Lhamon's attention, earlier this year, in a joint letter urging federal officials to attend more expeditiously to campus anti-Semitism.
The federal investigation into the University of Vermont is unusual in its breadth and scope. The Brandeis Center and JOC had described an environment of harassment and intimidation that has existed at UVM for years, but which intensified last year when a teaching assistant repeatedly instigated hate against Jewish Vermont students who express support for Zionism, even threatening to lower their grades. Two student groups deliberately excluded Jewish students who expressed support for Zionism. The Hillel building was vandalized and pelted for over half an hour..
In the face of these charges, President Garimella should have taken prompt and effective action, as required under Title VI of the Civil Rights Act of 1964, which prohibits discrimination at federally funded universities. He did not do so. Instead, Garimella blamed the Jewish whistleblowers, as well as the media, for bringing Vermont's problem to light, claiming that the Jewish whistle-blowers, rather than their assailants, have been "harmful to UVM."
Kenneth L. Marcus is an attorney and founder of the Brandeis Center. He is a former staff director of the U.S. Center on Civil Rights, and Assistant Secretary for Civil Rights of the U.S. Department of Education.
Topic tags:
University of Vermont Burlington, Vermont United States Education Law Civil Rights